Part 1: Interpersonal Relationships Policy between Club Staff and the Membership
Building member relationships is the cornerstone of success for private club operations and one of the most important aspects to attain consistent, quality relationships is by retaining your best staff for many years. Perhaps the most important tool to foster your employees and help assure your club culture is not compromised by complacency in standards of conduct is your Employee Handbook. We will share some "should haves" in your Employee Handbook to help promote your club culture, develop confident, productive employees, and inspire pride within your staff to be a part of your exceptional organization. Plus, we will offer advice on some club-specific policies regarding employee and member relationships.Unlike other work environments, quality private club operations must hire people who have
excellent service skills and are able to develop positive relationships with the membership; members warrant personal greetings, anticipated service, and feel they are amongst friends. Therefore, to fulfill members' expectations, clubs cannot afford to train ever-changing service staff; they must seek ways to keep their best employees motivated for longevity to make the most of their labor investment. However, over time, long-term employees may become complacent adhering to club policy standards and blurred lines can be crossed, especially if there is a grey area around the development of personal relationships with the membership.
Over the past week, in speaking with several private club operation leaders about the advantages of retaining their long-time employees, I also heard various concerns about how to handle delicate situations when employees become too comfortable in having interpersonal relationships with members. Initially this article was planned to be a simple checklist of "should have" items in your Club Employee Handbook to help bolster your club's reputation, improve employee morale, and ensure compliance with Federal and State Laws. As a result, of the stories shared specifically about lax conduct amongst popular, long-term employees, and the diversity in how each club handles policy enforcement, I felt the need to give this particular area for clubs further attention, so this article post is part one of a two-part series. Next week we will share part two, which will include the complete check list of "should have" items in your Club Employee Handbook to help motivate your team and why.
Here we will cover policies your private club should consider to help protect your club's reputation and liability. Wish we could go through all the recommended policies in detail, but when speaking with ClubPay's HR Business Partner, Clare Vasquez, for advice she stated, "A book could be written of policies specific to private club operations to help limit conduct issues possibly causing harm to a club's reputation and wellbeing". At this point we have no plans of publishing a book, but would like to share items our HR Professionals address first when reviewing our clients' Club Employee Handbooks.
What exactly does your club consider an appropriate or inappropriate relationship with a member? This is not a simple question to answer; there is the obvious inappropriate relationship, we've been well-educated and most have a sexual harassment policy in place. However, for the integrated layers of a family-oriented private club operation, this answer needs to be well thought out, documented, and consistently communicated. It is up to the club to decide what they deem as appropriate relationship boundaries between an employee and a member. Remember, a club employee represents your club's reputation on and off the clock; every angle needs to be considered, not only to protect your club from uncomfortable situations, but also from possible liability issues.
To be considered regarding Interpersonal Relationships Policy between Club Staff and the Membership…
1) "Working at members' homes during off hours is not encouraged, and could lead to termination." Having this stated policy in your Employee Handbook could help reduce the club's workers' comp, or may fall under general liability.
2) "Club Employees are to refrain from discussing political and/or religious viewpoints with members." I assume we all understand the potential conflict this type of discussion can lead to and the need to impress upon all club staff the potential pitfalls.
Carefully word your policy, because often there are times when having a personal relationship make sense and are beneficial, until one crosses the line. Consult with your HR staff or an outsourced HR Professional on how best to write a policy that works for your club. Some clubs have their employees sign a relationship policy contract upon hire; others include as part of their conflict of interest policy. However you choose, make sure your policies are well-written, consistently communicated, and document signed acknowledgement by the employee that they understand the standards they are to adhere to. Here is an example of a general conflict of interest policy…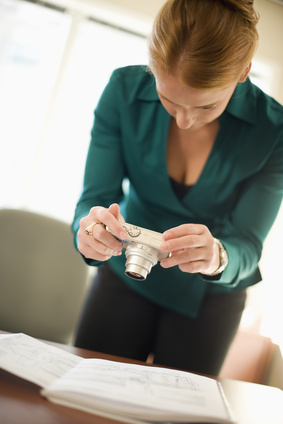 A couple more policies we see missed and are important to have documented specifically for private clubs…
"Harassment and Drug & Alcohol." Most already have this policy for general employment, although extra consideration needs to be applied to this policy for club employees who live on the premises i.e. international employees, seasonal, etc.
"Whistleblower" is another important policy for private clubs to have in place. Federal law prohibits all corporations, including nonprofits, from retaliating against employees who "blow the whistle" on their employer's accounting practices. Ultimately, you want employees to feel comfortable and safe turning to a trusted member of management for help and confident it can be handled in-house. The alternative is for them to turn to EEOC or DOL, which could trigger a costly and time-consuming investigation.
The key to help ensure your club policy standards are followed through on every level of the organization is to communicate clearly and consistently; no policy is effective if it is practiced inconsistently. Practice reviewing your Club Employee Handbook annually, let it serve as a compass for your team to meet club expectations and most importantly, managers can refer to the handbook to ensure their actions and decisions are consistent with your policies. Plus, should your club happen to face an employee lawsuit one of the most useful documents you can provide in defense, will be a copy of your handbook.
Next week, we will post part two of "should have" items in your Club Employee Handbook to help motivate your team, and ensure compliance; plus, how these items can work to promote your club's culture and reputation for excellence.
"We are what we repeatedly do. Excellence, therefore, is not an act, but a habit." –Aristotle
Need help with your Club's Employee Handbook review?
ClubPay works to customize handbooks to complement your club's culture. Let our Human Resources experts supplement your HR projects with ClubPay's HR Consulting Service Options- with personalized compliance protection from certified HR professionals who understand the complex laws, and regulations that affect the club industry.